How to Create a Parent Account in myLeaning / Canvas
What is a Parent Observer role?
Observers have limited permissions that allow them to see what is going on in a course.  Like students Observers cannot see a course until it is published and the course has started.
---
Students will need to access their Pair with Observer code in their account.
Students will log in and go to Account and then Settings.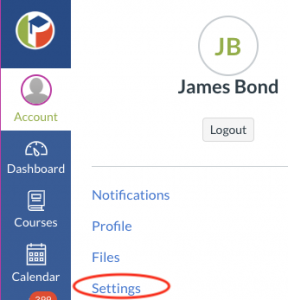 ---
2. On the right side, of the settings page choose Pair with Observer.
Write down the Student Pairing Code code exactly as shown for use in the next step.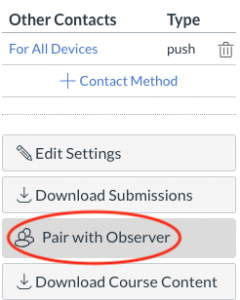 ---
 3. Parents need to log in at https://pasco.instructure.com/login/canvas
Choose Parent of a Canvas User link in the top right corner.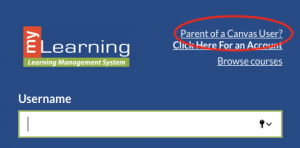 ---
 4. Parents will need to fill in the requested information including the Student Pairing Code from step 1.