Our Courses
The Pasco eSchool Elementary program offers a full curriculum of courses for students. All students will receive content based on Florida State Standards developed by Highly Certified Passionate Teachers. Here is an example of what our courses look like for Elementary.
Art
Humanities (ELA or Reading, Writing, Social Studies)
Introduction to Computer Science (Level 1 and 2)
Introduction to Technology (Level 1, 2, and 3)
Music
Physical Education
Spanish (Level 1, 2, and 3)
STEM (Science, Technology Engineering and Math)
The student will have the opportunity to participate in additional school-wide opportunities such as:
Weekly Virtual Lessons
Monthly In-Person Live Lessons
Small-Group Instruction and One-on-One support as needed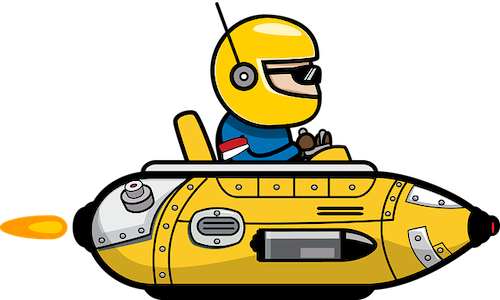 STEM
In the STEM Classroom, our ninjas will be learning various skills and strategies that will help them to better understand the world around them while becoming life long learners. 
eSchool STEM Students will have the opportunity to…
Engage in Real World Problem Solving.
Investigate through observation, engineering, and experimentation.
Take part in project-based learning to gain understanding and demonstrate knowledge.
Communicate ideas and collaborate with others.

 

Have fun in the world of Math and Science!
Humanities
In the Humanities Classroom, our ninjas will connect with teachers and students inside and outside the virtual classroom through a variety of texts to build a love of reading.
eSchool Humanities Students will have the opportunity to:
Engaging coursework to help students learn to read (K-2)
Explore of a variety of trade books and text collections while reading to learn (3-5)
Join in on collaborative and hands-on learning with classmates.
Engage in solving real-world problems through interactive and engaging course content.
Explore their interests and build the foundations of an avid reader and writer.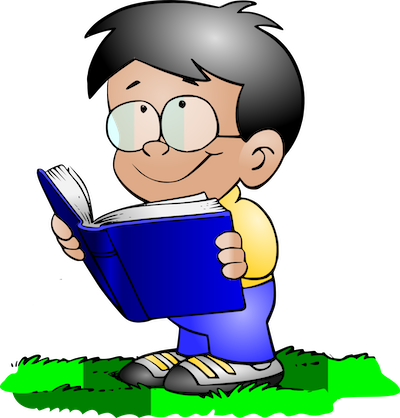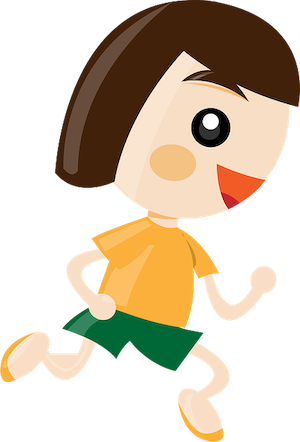 Art / Music / PE
ART
Elementary Art provides opportunities for students to develop a foundation of varied art skills, techniques, and concepts. This course allows students to creatively express themselves while gaining a sense of pride and success. Students will learn to critique artwork, engage in hands-on projects, and explore their own artistic potential.
MUSIC
In the music classroom, our ninjas will make music, not just read about it. Through interactive videos, students will learn rhythms and melodies of their favorite songs. This strong base will help them if they choose to learn an instrument or join a choir when they are older or be able to appreciate listening to music as an adult.
eSchool Music Students will have the opportunity to:
Sing along with teacher recordings
Play classroom percussion instruments
Play recorders (4th & 5th grade students)
Read & write music
Create music with classmates during live lessons
PE
Our Ninjas at Pasco eSchool have the opportunity to engage in our virtual Physical Education class.  This class is designed to develop healthy routines that will encourage movement and promote physical fitness as a fun activity to fit into their online experience.
Our eSchool students will have the opportunity to…
Practice and develop healthy lifestyle routines
Learn about nutrition and develop healthy eating habits
Discover the benefits of sportsmanship
Improve social skills through physical activity
Improve skill development in a variety of sports and activities
Develop teamwork and cooperation skills
Introduction to Technology and Spanish 
Spanish
Spanish students will be able to identify simple vocabulary and compare it to their everyday surroundings. Students will also begin to establish and comprehend small conversational phrases and introduced to a few grammar rules.
Here are some examples of the exciting things we will do in class:
Learn some basic vocabulary and sentence structure
Go on virtual trips to different Spanish countries
Get familiar with the Spanish culture in our area
Have Live Lessons with other classmates and teachers
Digital Citizenship and Keyboarding
In the Digital Citizenship lessons, you will learn to safely access the Internet, research key phrases, learn how to monitor your Digital Footprint, and more!  In the keyboarding lessons, you will work through a typing program in order to develop keyboarding accuracy. The keyboarding lessons focus on individual student growth as you learn the home row keys and begin to use the correct fingers to type. 
Coding (Programming)
In Segment 2 you will be introduced to Computer programming. Instead of just learning how to play computer games you will learn how to design computer games!